Travel Discount Voucher and Discounted Foreign Exchange (FX) Rates.
Click here: to get guaranteed, the best foreign exchange rates. TransferWise founded by the people who founded Skype and supported by Richard Branson.  Clicking on the link above will give you your first transfer free up to £500 as well as the best FX rate.
10% Discount on Brittany Ferries to France only.  For discount code:   Please click here for code and Instructions for Booking.
All English visitors and English residents in mainland Europe need to get the best £/€ Fx rate they can.  With Brexit the market is very uncertain so when might be a good time to buy Euros?  Click Here: to see a 3yr forecast of Euro Fx rates from all the banks.
TRAVEL SITES & LINKS. 
 Brittany Ferries travel from Portsmouth to St Malo, Ouistream (Caen), Cherbourg and leHavre as well from Plymouth to Roscoff.
Brittany Ferries also sails Portsmouth to Bilbao and Santander.
Brittany Ferries  www.brittany-ferries.co.uk
Distances by Road
St Malo – Ile de Re        216 miles  (4hr 26min)
Cherbourg – ile de Re    317 miles  (5hrs 32min)
 Ouistream – Ile de Re    293 miles  (5hrs 01min)
Roscoff  – ile de Re        303 miles  (5hr 56min)
   (All distances and times taken from Michelin RoutePlanner –http://www.viamichelin.co.uk/
FLYBE.   Southampton, Newcastle, Manchester, Birmingham, Glasgow, Edinburgh, Kirkwall, Guernsey, Jersey all travel to La Rochelle.  (Flies most of the year now)
Ryanair.  Stansted – La Rochelle,  (Flies all year round)
Easyjet.   Gatwick – La Rochelle,   Bristol – La Rochelle. (Only flies July to early September)
Channel Tunnel or Ferries to Calais (incl: P&O)
Distance:   Calais – Ile de Re    441 miles  (6hrs 54 mins)
Note:  Due to an ancient custom there are no toll charges on any of the autoroutes across Brittany.  This means the first toll from any of the Brittany ferry ports travelling to Ile de Re is on a short section of autoroute south of Nantes at a cost of circa €7.40 (2016)
 However, there is a toll to come over the bridge on to Ile de Re of €8.00 in the winter months and €16.00 July-September.
TAXIS & TukTuk Service.
Taxis:   Re Taxi Bus – Courtin Daniel 0546 09 47 33
                      Hassan Tel: 06 68 32 77 12 Polite and €40 from airport        to    La Flotte.
             Abeilles Taxis  0546 41 22 22
             Beatrice Taxis 0546 076948  – popular.
             ODAS Transport (based on the mainland and recommended)
             (One way to & from La Rochelle airport to St      Martin is approx.  €50.00 )
There is a very good and regular bus service to the island from La Rochelle train station.  (TGV Paris to La Rochelle is under 2.5 hours)
New in 2016  – Ré Tuktuk
– Experience the new Asian way to get around the island on the silent electric Tuktuk.  Can be hired/rented by the hour/half-day/day or specific journeys and events. Also taxi hire.  Contact:  06 65 22 99 80   http://www.retuktuk.com   for more details
Highly recommended.
ADAC – European Breakdown Cover.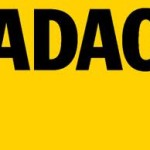 ADAC is Europe's largest automobile club and they offer pan-European breakdown cover and accident assistance. Typical price for Partner Plus package is €108.  This covers breakdown in age vehicle and does not have to be a nominated vehicle provided the policy holder is driving the vehicle.  Also covers medical repatriation.
ADAC is a German company with 17 million members. However, all their documentation is in German but covers UK as well through the AA.  To see an English Translation of the policy:  Please Click here:
Latest: It seems the AA has put pressure on ADAC to stop selling their cover to UK Residents.  This does not effect existing UK members or anyone that can give a non-UK address.